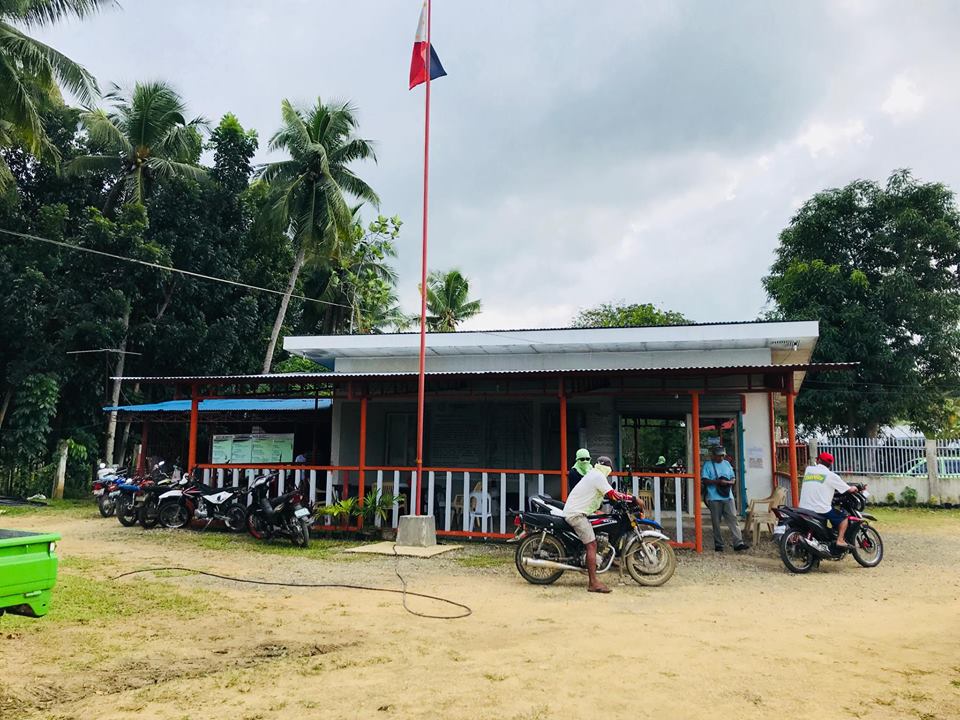 HISTORY AND DEVELOPMENT
The Pinamungajan Water District was created by virtue of Sangguniang Bayan Resolution No. 219-A and was awarded a Conditional Certificate of Conformance by the Local Water Utilities Administration (LWUA) in November 9, 1989. It started operating as a small scale water utility in 1993 with only one well source of 10HP capacity and five (5) staff including its manager. With some assistance from the government and supplementary loans from LWUA, it expanded services to the growing number of concessionaires thus, developing itself into an average water industry in 2006.
In 2007, the Water District implemented improvement projects to further extend its services to the remote waterless barangays using an added loan from LWUA. Unfortunately, it failed to get hold of its target resulting to unfavorable returns on the areas of concern.
Yet again in the year 2009 onward, and despite of the difficulties at hand coupled with the aborted financial assistance from LWUA, PWD continued to struggle and carry on with its mandate to further improve delivery of public service. It implemented improvement projects on its active service areas using its internal generated fund thus, the default on its loan amortization.
Major improvements during the period include among others:
1) Rehabilitation/improvement of Barangay Tutay water supply system during takeover due to water crisis.
2) Improvement of Barangay Tajao source to accommodate increasing demand being a tourist spot.
3)Construction/Rehabilitation of pumping stations/perimeter fencing to secure its sources.
4) Replacement/improvement of pipelines on areas of concerned.
5) Improvement of Barangay Binabag source/powerlines.
6) Development of Targetan-Pandacan source.
7) Improvement of Barangay Mangoto source to higher capacity.
8) Initial clustering of water meters on random basis to minimize none revenue water (NRW) within the tolerable level.
With the positive results on these piece meal projects, Pinamungajan Water District was able to overcome its financial constraints on its obligation to LWUA and correspondingly, upgraded to a "Category C" Water District in March 2012.
Earlier on February 6, 2012, Central Visayas to where the Pinamungajan Water District belong, was hit by tremor causing minor damages to Barangay (upper) Butong and Barangay Tajao well sources, yet sustaining operation on its early stage. But with the intermittent aftershocks, these sources progressively destroyed/hauled out low flow and finally stopped on early part of 2013 after almost a year, and the other was after a year of sustained operation, respectively. This was followed through by another tremor on October 15, 2013 wherein Barangay Tanibag was similarly damaged, yet sustaining operation before time and finally ending up on early mid of July 2015.
The phenomenon though, did not succumb to an end for the water district, much more to the people of affected Barangays of Butong, Rizal, Tajao and Tanibag. Instead, it was a start of a much better service they most deserved. The P3M None LWUA Initiative Fund (NLIF- 50/50 grant/loan) financial assistance allocated in 2009 for the PWD was not released as expected, not until in the last quarter of 2012; a much unexpected blessing for a thousand households.
With the situation, a pressing resolution was crafted by the good Board to approve on using the fund, prioritizing the development of new water sources and their appurtenances at anytime to sustain the basic delivery of service.